Characters
Characters will be added as they appear. Same will go for character information.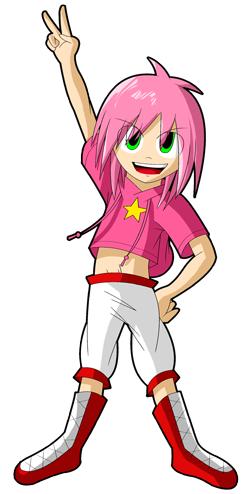 Name: Kirby
Age: 10
Gender: Male
Height: 4'6"
Homestar: Pop Star
A native of Pop Star, Kirby is one of the few who has a second mouth on his stomach that allows him to eat almost anything. And he is one of the fewer still who can copy the ability of what he eats if it's a living being. He's energetic and loves having fun, but at the same time he can be arrogant. He's popular among the residents of Dreamland, known for rebelling against the often unjust King Dedede. Although Kirby can be cocky at times, he'll still go out of his way to help others.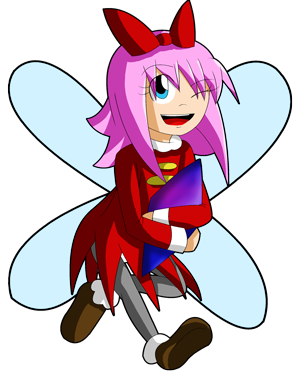 Name: Ribbon
Age: 12
Gender: Female
Height: 3'8"
Homestar: Ripple Star
Ribbon is the young fairy appointed by the queen of Ripple Star to escape with the Crystal to keep it from the Dark Matter. She can be pretty shy at first, but can occassionally become sarcastic and aggressive. She'll get petrified with fear if there's anything dangerous affecting her or her companions, which can cause problems if they need help. She has a serious attitude, so she's often told to take it easy. She also has a soft spot for cute things.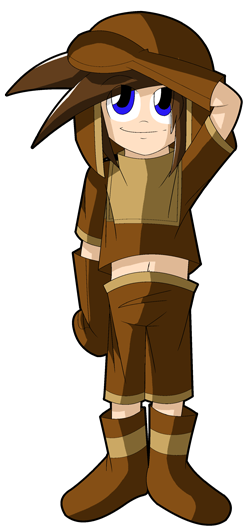 Name: Waddle Dee
Age: 8
Gender: Male
Height: 4'
Homestar: Pop Star
An inhabitant of Pop Star like Kirby, but Waddle Dee doesn't have a second mouth or copy abilities. He is a young trainee serving King Dedede. Since he's still young, there's not much he can do, but he is an expert at improvising. He can be pretty reserved, but he's not afraid to speak up when he wants to be heard. He doesn't know Kirby personally, but because he serves King Dedede he's only heard bad things about him, and his view doesn't improve when Kirby bullies him and threatens to eat him. Because he can't do much, he gets the feeling of being useless, and wishes there was more he could do. He also has an attraction towards shiny objects.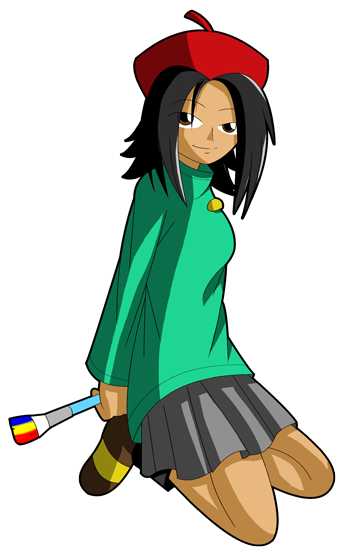 Name: Adeliene
Age: 14
Gender: Female
Height: 5'2"
Homestar: ?
Adeliene is very talented as a painter but not so talented with people. Her paintings have the ability to become real, be it inanimate objects or living creatures. She's usually very laid-back, which is sometimes confused with apathy. However, if there's something she's passionate about, she's not afraid to let others know about it. She loves nothing more than to spend her time alone painting. She doesn't care much about her appearance, so it's not uncommon for her to look unkempt. She is on Pop Star to study at a famous art academy there, but things change once she finds a shard and gets possessed by Dark Matter...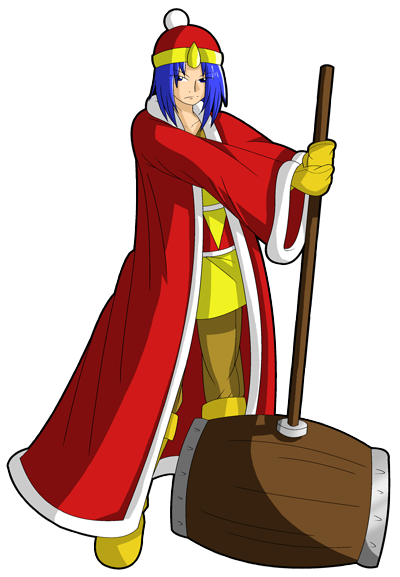 Name: King Dedede
Age: ?
Gender: Male
Height: 6'
Homestar: Pop Star
The self-proclaimed King of Dreamland, Dedede isn't very popular with his subjects. He's very greedy and self-centered, putting his wants above everything else. Because of this, he often gets into fights with Kirby. However, as selfish as he is, he occasionally does the right thing, so it's more accurate to describe him as a bully rather than evil.

Name: Ado
Age: ??
Gender: Male?
Height: 5'2"
Homestar: ?
Ado is a piece of Dark Matter that possesses Adeliene. At first it seems to have many of the same traits as Waddle Doo... but seems to be different somehow.
Perhaps it has some unique motives.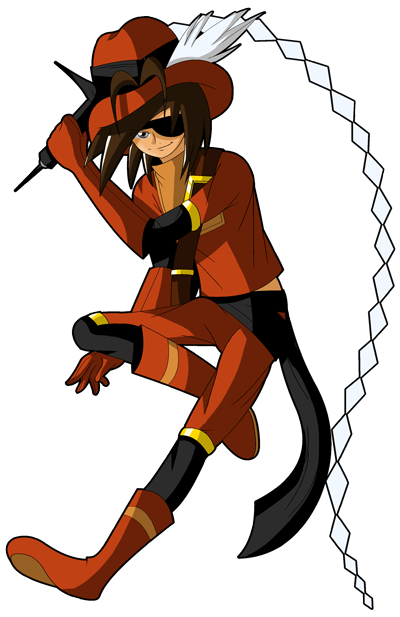 Name: Waddle Doo
Age: ??
Gender: Male
Height: 6'1"
Homestar: ?
Waddle Doo is actually a piece of Dark Matter that posesses Waddle Dee. Seeing that he's supposed to take the Crystal from a couple of kids, he doesn't take Kirby and Ribbon very seriously. He's a bit sadistic, and rarely is he caught without a smirk on his face.